INTEGRATION and SERVICE
of water treatment systems
Our team will provide you fast and quality service, installation and upgrade of water treatment system.
We don't want to be just sales company of product, we want to establish long term partnership for service and installation of water treatment equipment.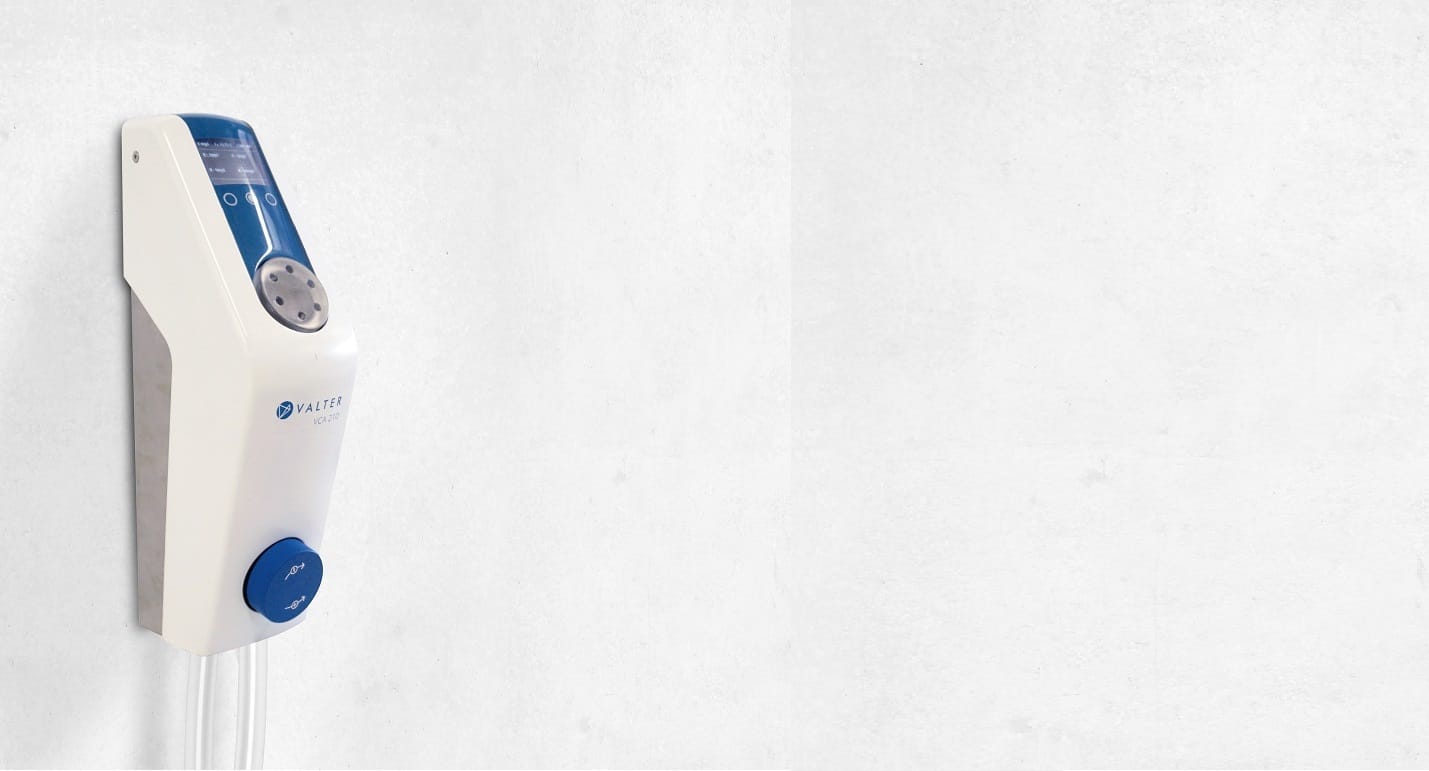 High-pressure, self-cleaning CHLORINE ANALYZER VCA210
On-line analyzer for measuring of free-chlorine in real time.
CONTROL and OPTIMIZATION
of water disinfection
Exact measuring on end point of piping system with adjustable dosing, based on the accurate measurements
WE TAKE CARE OF DRINKING WATER even when others find it impossible
Valter skupina offers professional solutions and equipment for the preparation and treatment of drinking water. In 30 years of solving complex challenges around the world, we have acquired the knowledge and competence to offer you the best solutions for your water treatment challenges.
ABOUT
Welcome to Our Valter Skupina Company
We divide the company's activity into two main groups, providing our services and equipment integration for water treatment systems such as repairing services, engineering and representation of high quality products from various suppliers for filtration systems, ultra filtration, reverse osmosis – RO, dosing technology and chlorine gas. The other part of the company is production of products and disinfection systems, for the treatment of drinking water
We Provide solutions to your problems
In the Valter Skupina, we provide you with fast and high-quality service, commissioning and after-sales of built-in equipment of our own production, as well as products from other renowned global manufacturers. In addition to servicing, our field team can supply you with regular monitor of the operation for installed equipment and control the content of disinfectants in the water
A wide range of services and products used for a variety of application
Valter Skupina is striving for constant development, with a clear vision that with our many years of experience, knowledge and continuous development of technology, we offer and seek the most optimal, long-term and quality solutions for optimizing water quality in the global market
Our Gallery
Reference form our engineering and service team around the world.